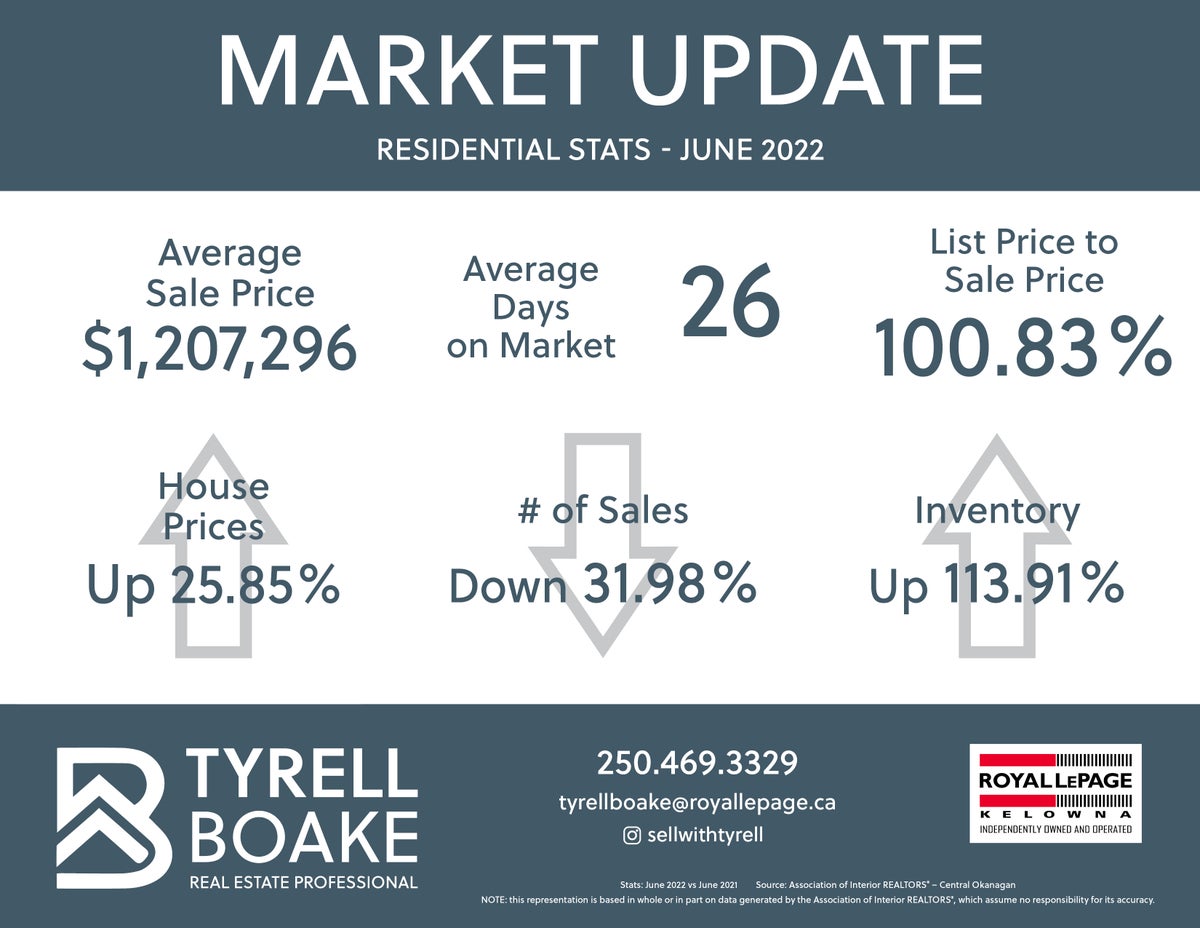 Here is what happened in the local Central Okanagan Real Estate Residential Market in the month of June. 
The year to date average price came down slightly to $1,207,296 but was relatively flat from May's number of $1,213,717. Remember, this is the year to date number and reflects the market peak prices of February/March 2022. The average residential sale price is June was $1,166,575.
Average Days on Market was the same as the previous month, meaning a well priced home in a desirable location is still selling fairly quickly. 
Home prices are still up 25.85% from what they were a year ago so despite the slight contraction we have seen this spring, if you purchased last year, or stayed in your current property, it's value has still appreciated year over year. 
The number of sales has slowed, signalling that the market has balanced, cooling slightly as some buyers are holding a "wait and see" approach to interest rates and prices. By the fall I think we will see buyers become accustomed to the new interest rate landscape. 
Inventory is up an astonishing 113% from a year ago so the buyers who are IN the market to buy today have an abundance of choices. We are on the cusp of a buyers market in this segment and all buying and selling strategies are being adjusted for this normalizing market.  A "normal market" is a great thing!
Please reach out if you would like to learn more about these strategies and to see what we can do to get you a great deal at a great value in this shifting market. 
Send me a DM
with the word "strategies" and I'll be in touch.