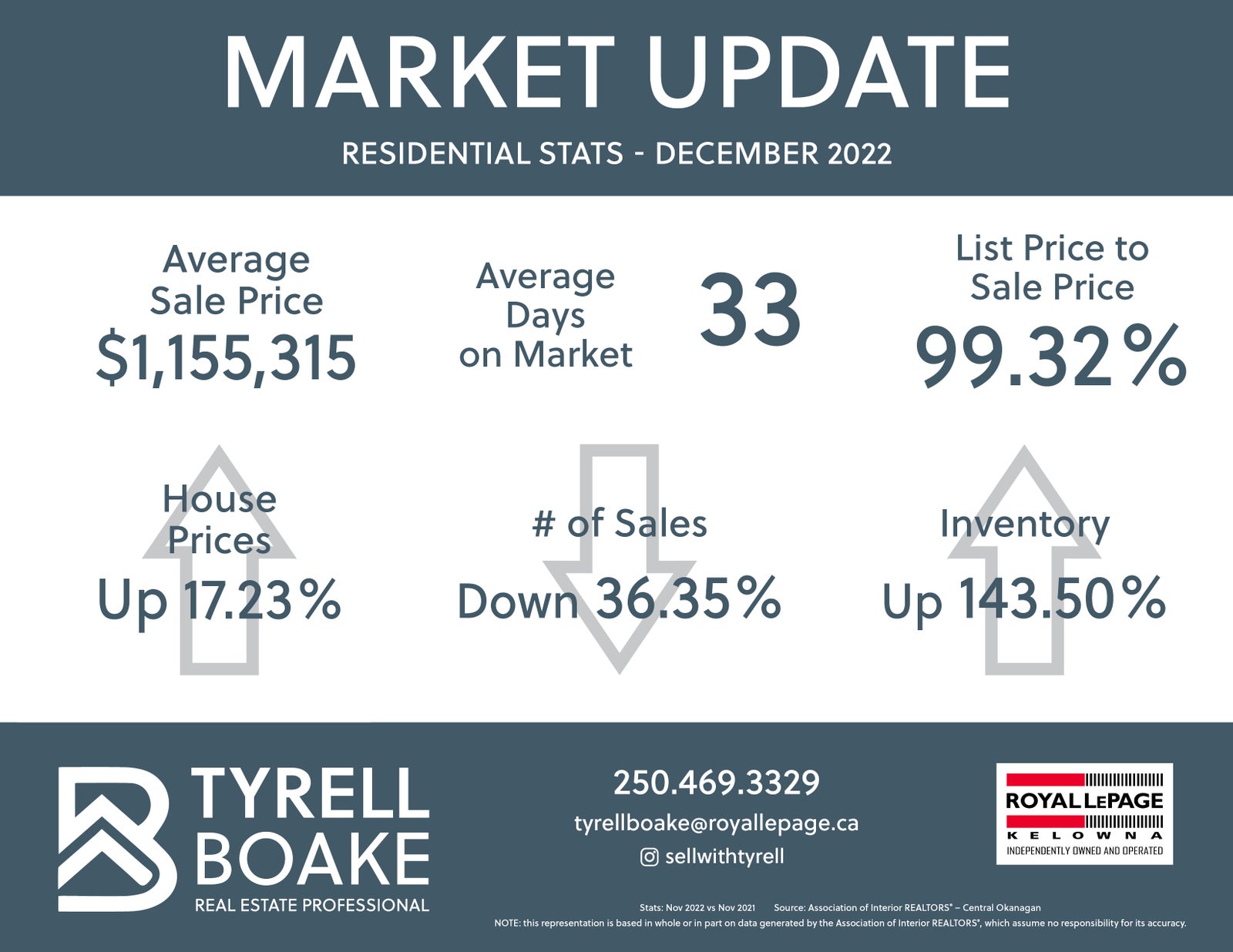 Is this what a typical, balancing market looks like?
The average year to date sale price continues to decline however we have to keep in mind that this average includes all the sales from the spring which was the peak of the market in both sales volume and prices.
November 2022's average sale price of $1,073,250 is about the same as July and over the past 5 months the average sale price has been relatively flat. Active inventory is up from this same time last year but we are still only at approximately 7 months of residential inventory which signals a balanced, yet tight, stable market.
Single Family inventory has declined over the past couple of months as is typical in this seasonal market. If you are looking to sell, now is actually a great time as there is less inventory than the late summer and still many active buyers looking for a deal. Priced competitively, there will be less competition for those buyers eyes.
While the year to date list price to sale price ratio is just over 99%, this includes everything selling over asking price in the spring auction, and the average over recent months is hovering around 95%. Buyers are expecting somewhat of a discount from the asking price, though not drastic. Everyone wants to feel like they are getting a fair deal.
Questions about the rest of the market? Get in touch and let's grab a coffee, it is holiday visit time after all.
There's even a
link here
  for you to book a call with me when it's convenient for you.
#sellwithtyrell
#lakecountryrealestate
#kelownarealestate
#realestate
#lakecountryrealtor
#kelownarealtor
#okanaganrealtor
#lakecountry
#kelowna
#westkelowna
#vernon
#britishcolumbiarealestate
#bcrealestate
#housingmarket
#albertarealestate
#calgary
#edmonton
#grandeprairie