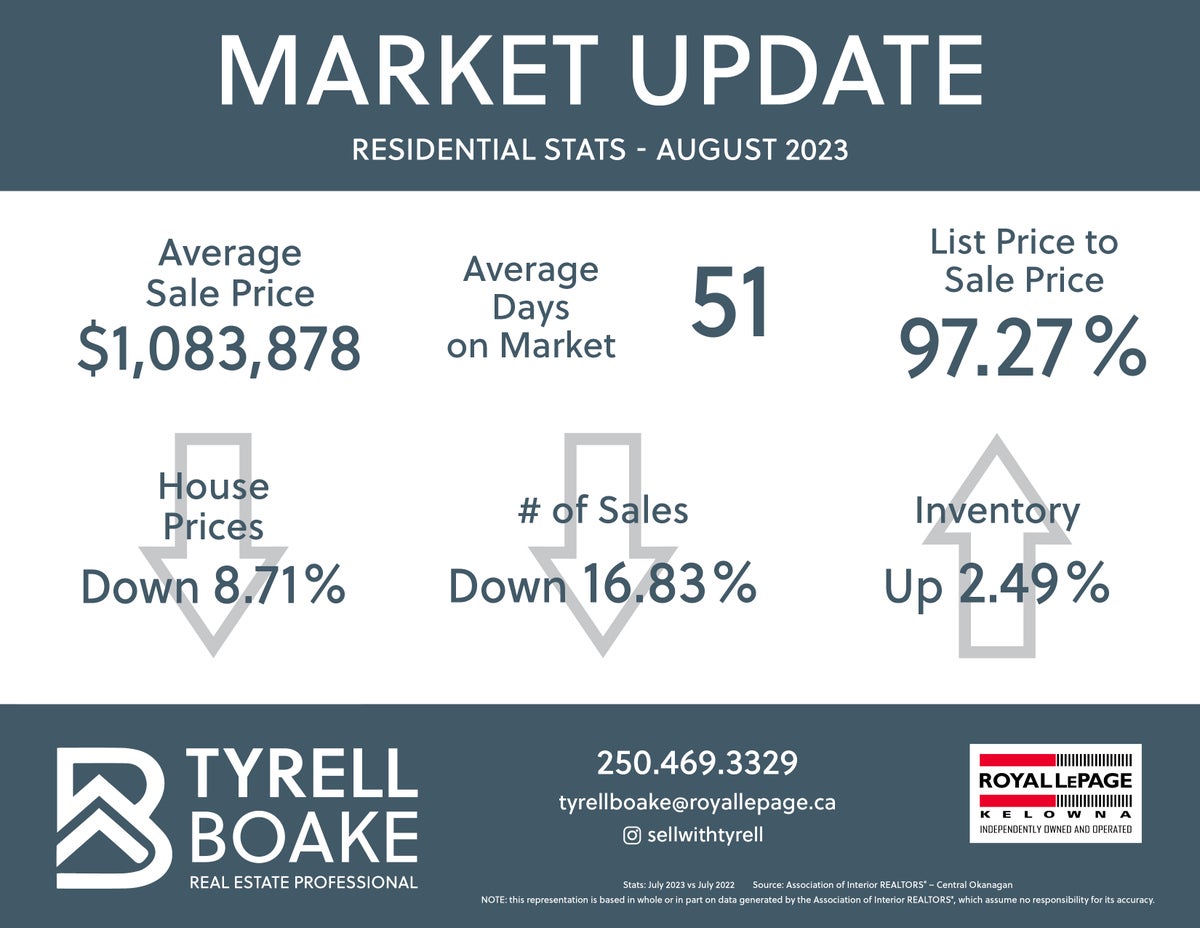 Year to date, if we take all the sales from January to July, the average price is down year over year by almost 9% from what the Year to Date Price was at this time in 2022.
But, we have to keep in mind that the 2022 Year to Date price included sales in the red hot spring market where the average sale price reached $1,281,050 before it started a downward path to the market low in December 2022.
Month over month, the average price in July 2023 of $1,103,313 was up from $1,084,093 in June 2023 and $1,077,432 from one year ago.
The average prices tell one side of the story and are indicating that the market has been quite balanced over last 6 months where buyers have choices and the ability to negotiate and the market is healthy overall, while still experiencing the same tight inventory as we had last year, with inventory increasing only 2.49%.
Sales are down nearly 17% Year to Date over last year, which had a strong start to the year before stalling in June or July. Many industry experts are predicting we will finish the year near the same sales volume as 2022.
While it doesn't look like prices will be crashing anytime soon, activity has calmed down and we are in a good, balanced market for both buyers and sellers.
Stay tuned next week for the Home Price Index, also known as the Benchmark Price, to see if it is giving us the same indications.